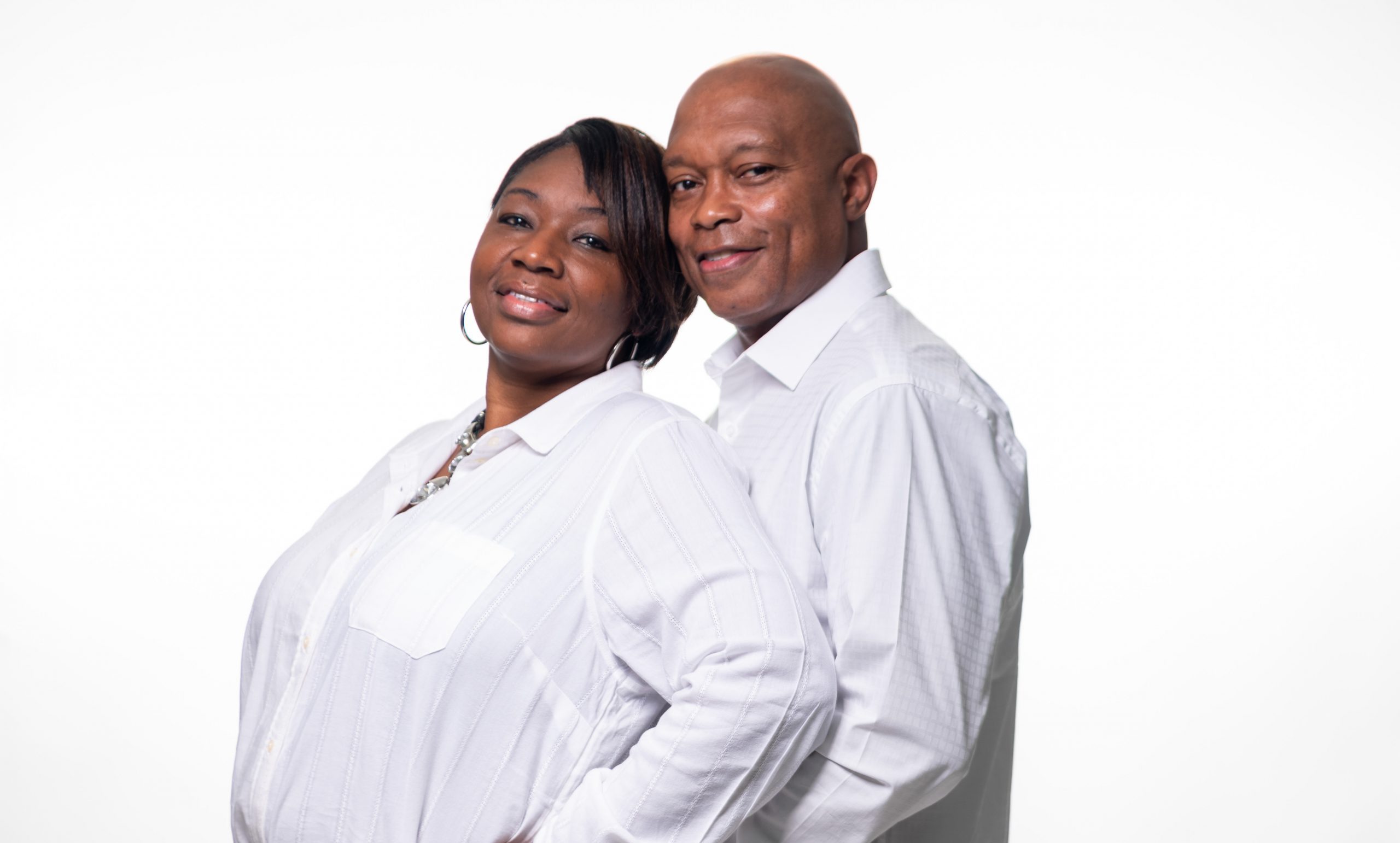 Jeffrey James is the Senior Pastor and Founder of Final Authority Christian Church. He is a native of Columbia, SC and is married to Princetta who is co-labors with him in ministry. They are the parents of three lovely daughters, Danielle, Victoria and Princess Olivia.
In 1998, God gave Pastor James a vision to restore, renew and refresh marriages, by facilitating monthly marriage seminars. Having served in various ministry capacities in in the Body of Christ over the years, Pastor James recognizes God was preparing him for his call to be a Pastor.
Pastor James is a visionary with a passion to teach and preach a message of health, love, restoration and victorious living. Pastors James seeks to exemplify God's love and to encourage all to live balanced joyful lives.  Pastor James has a Doctorate in Biblical Studies and a Masters degree in Chaplaincy.
Final Authority Christian Church was birthed on January 20, 2005 with a Thursday night Bible Study at the Richland County Recreation Center in Blythewood, SC. Committed to 'walk by faith', Pastor James has seen God place the right people in the right place at the right time for every phase the ministry. Pastor James' desire is to see men and women in the body of Christ equipped and trained to carry out their God ordained assignments with excellence and integrity.
Pastor Princetta James is devoted to the vision of the ministry and she assists her husband with a variety of duties to assure that his God given mandate is carried out. She has the same emphasis in ministering as her husband and Pastor, which is empowering others with the knowledge and understanding of God's Word.
Pastor Princetta is the founder of Winning Women Working the Word, a women fellowship that's meets monthly. Her passion is to empower women to win in every area of their life. Her teachings inspire and challenge women to develop a strong relationship with God and their family.  Pastor Princetta has a Doctorate degree in Biblical Studies and a Master's degree in Chaplaincy.  Pastor Princetta is also a certified Enneagram Coach.
Today under the leadership of Pastors James, the ministry has a wide range of entities, including a School of Ministry, School of Leadership, a Bookstore, and Annual Marriage Retreat.
As Pastors James continues to make an impact through the Word of God on the lives of everyone open to receive, God is faithful to manifest Himself in ways that are exceedingly abundantly, above all that we could ever ask or think.
Pastors Jeffrey and Princetta James are committed to leading a church that glorifies God and exceeds all expectations by making the "Word of God Final Authority."